Welcome Message
Welcome to the 2nd International Conference on Public Health & Epidemiology, scheduled for November 1st, 2022 as a Webinar.
After the spectacular successes and overwhelming responses got from our previous conferences, we eagerly anticipate bringing together the worldwide audience and attendees once again to pave way for "Public Health 2022" with an indigenous theme of "Distinctive Innovation and Challenges in Public Healthcare".
Public Health Conference will serve as a foundation for a diverse group of professionals in the field of healthcare, epidemiology, nutrition, and other related areas. This is a magnificent event point that includes medical services experts, academicians, and scientists around the world to connect and expand their knowledge globally.

Our Conference includes international speakers and advanced Health Care specialists to illuminate us with various trends in Public Health, Epidemiology, and Global Healthcare approaches. It will provide a comprehensive overview of novel therapies and blend approaches, as well as reflect on the most recent discoveries and advancements research, through a series of full seminars, breakout sessions, and workshops.
We are certain that Public Health 2022 will be a gratifying experience packed with cutting-edge research and education, as well as an excellent opportunity for attendees to network with experts from across the globe. We really appreciate your time and effort in collaborating with Public Health 2022.
About Public Health 2022
The aim of Public Health 2022 is to bring together the most prominent academic scientists, leading researchers, intellectuals, professors from fields of Health care, Epidemiology, Nutrition and other related areas to interact, to exchange and share their experiences and study results on all aspects of Epidemiology and Public Health Conference.
Besides, it offers an excellent incorporative platform for researchers, physicians, and educators to offer and discuss the most recent innovations, trends, and transactions in addition to realistic challenges encountered and answers followed in the fields of Public Health and Epidemiology.
This webinar focus on some scopes in Epidemiology which includes:
Modern innovations in epidemiology
Addressing public health problems to the world
Advanced technologies in treating people the various way
Global health emergencies like COVID-19
Genetic and molecular epidemiology and other diligent studies in epidemiology
The webinar includes:
Prompt Keynote Presentations
Special Sessions
Workshop
Oral talks
Poster Presentations
Sponsors/Exhibitors
Video presentations
Research paper publication
Why attend Public Health 2022?
Public Health 2022 forum brings together experts to have interaction and exchange thoughts about the state of the modernizing technologies associated with Infectious Diseases and Acute Rhinitis. The conference will even provide an insightful knowledge to the problems arising out of the communicable diseases and Non-Communicable Diseases and the future difficulty and treatments from that. Public Health 2022 provides an opportunity to have interaction with eminent scientists, researchers, business leaders, specialists from all around the world.
We hope to have;
90+ speakers
200+ delegates
50+ workshops
50+ poster presentation
20+ exhibitions
Benefits:
It's an opportunity to submit your papers for a recommended journal
A real time fortuity to interact with most eminent professionals
Research excellency award
Certificate for participation
Certificates for YRF
Targeted Audiences:
Public health 2022, targets the most eminent scientists, researchers, doctors, professors who are professionalized in the field of Public Health Sector such as:
Epidemiologists
Researches
Scientists
Public Health experts
Business entrepreneurs
Nutritionists
Physicians
Nurse practitioners
Health care analysts
Doctors
Young researchers
Students
Professors
Epidemiology societies & association
Medical and Pharmacy Company
Advertising & promotion agency executives
Professionals in media sector
Session Tracks
Organizing Members of Public Health 2022 are delighted to accept your abstract for the following scientific tracks in which you are going to take part:
Healthcare and Public Health

Global Health and Primary Health Management
Epidemiology and Preventive Medicine
Nursing in Public Healthcare
Pharmaceuticals and Healthcare
Nutrition and Dietetics
Cardiology and Healthcare
Environmental, Physical and Occupational Therapy
Healthcare in Diabetics
Oncology and Public Health
Dental and Oral Health
Public Health Strategies in Dermatology
Pediatrics and Neonatology
Mental Health and Psychology Healthcare
Social science and Geriatrics
COVID 19 and Epidemiology
Infection prevention, Chronic Diseases and Alternative Medicine

Gynecology, Women's Health and Midwifery
Disaster relief Management
Healthcare Promotion and Biostatistics
Communications and Informatics in Public Health
Maternal and Child Healthcare
Neurological Disorders Healthcare
Advancements in Healthcare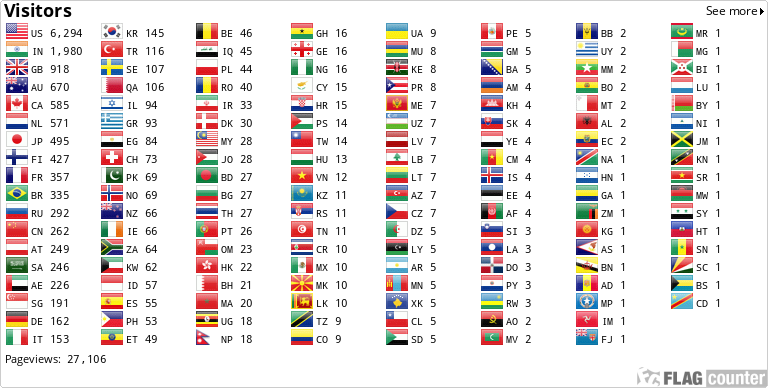 Abstract Submission Guidelines
The presenting author is requested to ensure that the contact details of the author are valid. The abstract should contain the main author's name followed by respective co-authors with affiliation. An abstract can be with a minimum of 300 words with a suitable title mentioned. The presenting author is also requested to attach a biography and photograph.
To check the scientific session, click call for abstracts
All the submitted abstracts will be reviewed. The acknowledgment and Abstract Acceptance letter will be provided only to the selected abstract for the Addiction Conference.
For the best reference, download the sample abstract template and submit the abstract at https://publichealth.alliedacademies.com/abstract-submission
The presenter can also send the abstract to, publichealth@aaccongress.com
To register yourself for the Conference https://publichealth.alliedacadmies.com/registration
Discounts only on Group Registration, to get the discount code contact, Miriam Higgins,